History of STARTA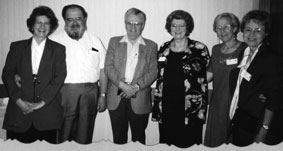 STARTA has grown from a small group of retired teachers sixteen years ago to an annual group of over 150 active members. We are proud of our enthusiastic and hard-working executive members, both past and present, but also of the many people behind the scenes who help make things happen in our branch.
---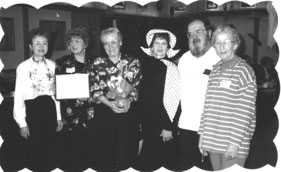 In May of 1997 Susan Supruniuk, Mary Forest and Dave Thomas asked ARTA for advice on setting up a branch. The organizational meeting of STARTA was held on June 4, 1997, at 2:00 p.m., at the St. Albert Seniors' Centre. A group of 23 retired teachers met to discuss the possibility of starting a group for the St Albert, Sturgeon, Morinville, Legal and Westlock areas. Notices had been placed in the St Albert Gazette, Morinville Gazette and the ARTA Newsletter. The notices read as follows: "Help is needed to organize a chapter of the Retired Teachers' Association for Morinville, Legal, St. Albert and Sturgeon. Chapter members meet socially, participate in group outings and are kept informed of events and developments at the provincial level." STARTA was chosen as the acronym for our group – St Albert and Area Retired Teachers' Association. The first breakfast social was set for September 7, 1997, at 9:00 a.m. at the St. Albert Legion. Gerry Smith, ARTA Executive Secretary, spoke on the Association's Benefit Plan, the Alberta Council on Aging, and the One Voice organization.
---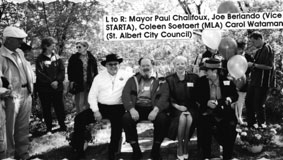 Following this, a muffin breakfast was held on September 22, 1997, and a STARTA executive was elected. This first executive included Mary Forest, Joe Berlando, Susan Supruniuk, Terry Parsons, Jean Thornton, Helen Kieran, Roy Gouchey, Eryl Jones, Joan Trettler and Joan Mestinsek.
---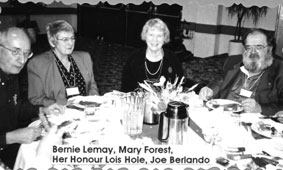 On Wednesday, October 29, 1997, Dora Corbett, President of Alberta Retired Teachers' Association recognized STARTA as its 13th chapter in the province. STARTA's first president Mary Forest received the framed charter.